Life via Instagram {No.3}
4:39 PM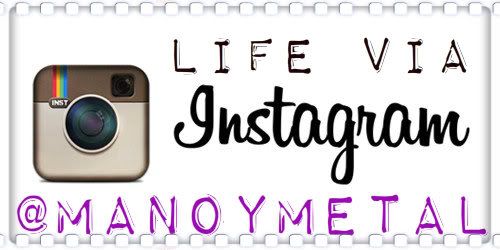 Hi! here are my week (or two) of candids captured via instagram,
1. Little People

//

2. The gig is over. ha!

//

3. Let her sleep for when she wakes
she will move mountains... well said! :)

//

4. enjoy the journey
I made my 1,000th sale! WOW!!! ah-maze-ing! THANK YOU beautiful people for
supporting handcrafted accessories for women & men!!! xoxoxoxo!
  
1. it was a tough choice but we decided on Guava, Lime & Mango con chile ice cream.

//

2. Lego City event! The idea is you arrive, build something and add it to the Lego City, so fun!

// 3.

two hours later our Lego contribution was a Lego Hospital, robt, building & train :)

// 4

. Mickey Mouse pancakes bring happiness, that day i ditched the day job to hang out with my son.

I admit it, I was skeptical when my sister said she was having a home birth & I was hella nervous
when she woke me up at 3:30am with the news that she was in labor and that I needed to go over.
Turns out, home birth wasn't at all as scary as I imagined & my nephew was born healthy weighing
8lb 14 oz and 21.5inches long (big boy!) Al' natural by my sister who is such a warrior!
Hello Amadeus, welcome to the world & our family, I look forward to cuddling you!

1. Friendship Diaries: Pastel de Tres leches in coconut & caramel make me and my bff very happy!
//

2. Friendship Diaries: Long over due Sunday chit-chat n dranks with my girl Mary... sometimes
you just need to sit down & connect <3

//

3. yo face!

//

4. hi frida
Mama Diaries: he came home wearing a t-shirt he "designed" in summer camp. Little bit of spray
paint + marker action makes an original Tee w/ Hulk + Spiderman + IronMan flying around. I want
one. Oh, the binoculars have been his thing this past week - walking around staring at everyone
thru them. never a dull moment. <3
1. heart sunglasses= one of my impulse purchases when I vended at pitchfork fest

//
2. city sightings:::: once upon a time there was a door next to a dumpster and...

//

3. Before I mix it- l
ayered from bottom to top: Orange Juice, Carot Juice & beet Juice.

//

4. tuesday night barbq with my
friend visiting from NY, keeping the kids up past their bedtimes with ice cream truck delights. hey now.

//
Cheers! a pic of the sangria I made at home and went a little fruit crazy with adding mango,
peach, strawberry, tangerine & green apple. see? fruit.crazy. :)
Cheers to your weekend! have a great one! xoxoxo!
Let's be instagram buddies! :)
Find me: @ManoyMetal