What I Wore the day I encountered the supernatural
9:00 AM
These photos are from one of the very first photo-shoots I had with my friend
Alex
, we both had the day off of work and decided to meet up and take some pictures on a beautiful sunny day.... and of course, the day I decide to wear a corset top with a tight pencil skirt,
Alex
takes me to an old church to have the photoshoot!! Um, I didn't want to get out of the car and get near that church wearing what I was, lol, maybe when I was 17 years old and rebellious, but I am grown & have shame now (most of the time), but somehow Alex talked me into getting out of the car and exploring the beautiful architecture for some photos.. I'm telling you, I would have dressed completely different had I known we'd be at a church, maybe like a summer dress with flowers, something more "appropriate" -- but hey, when life hands you lemons make some lemonade or as I tend to do: just laugh it off.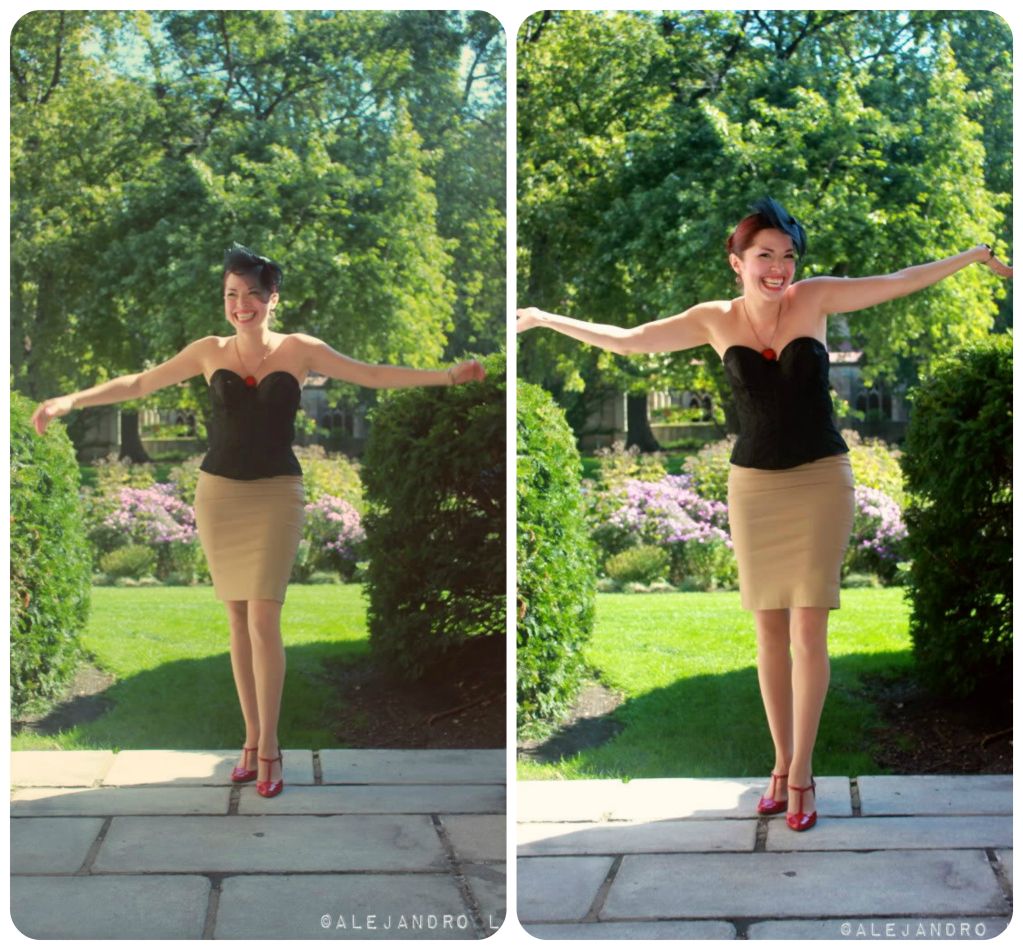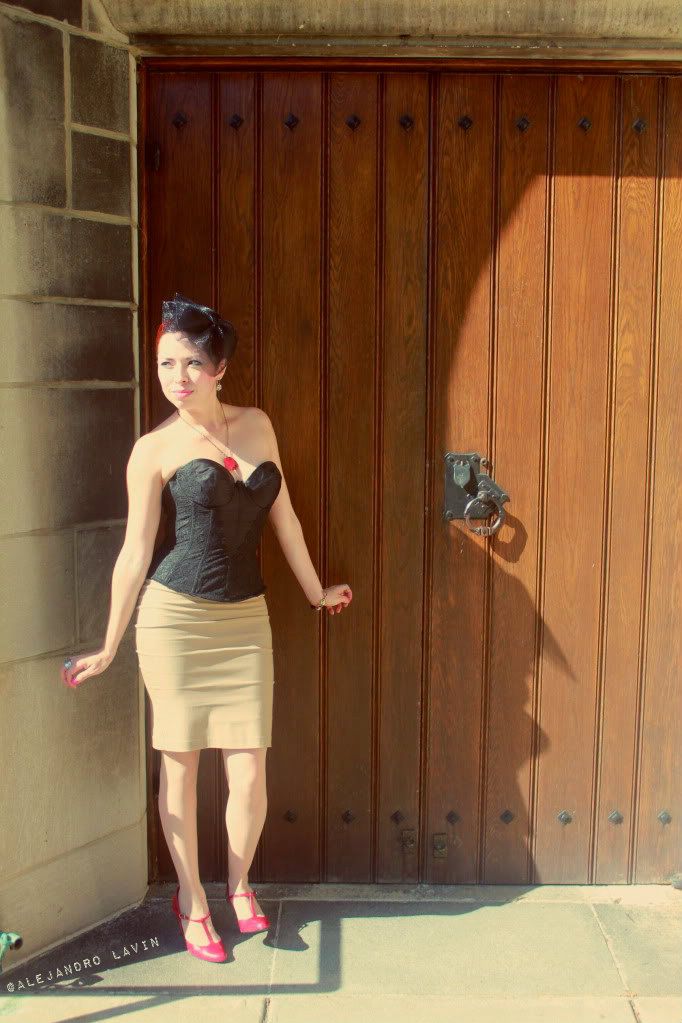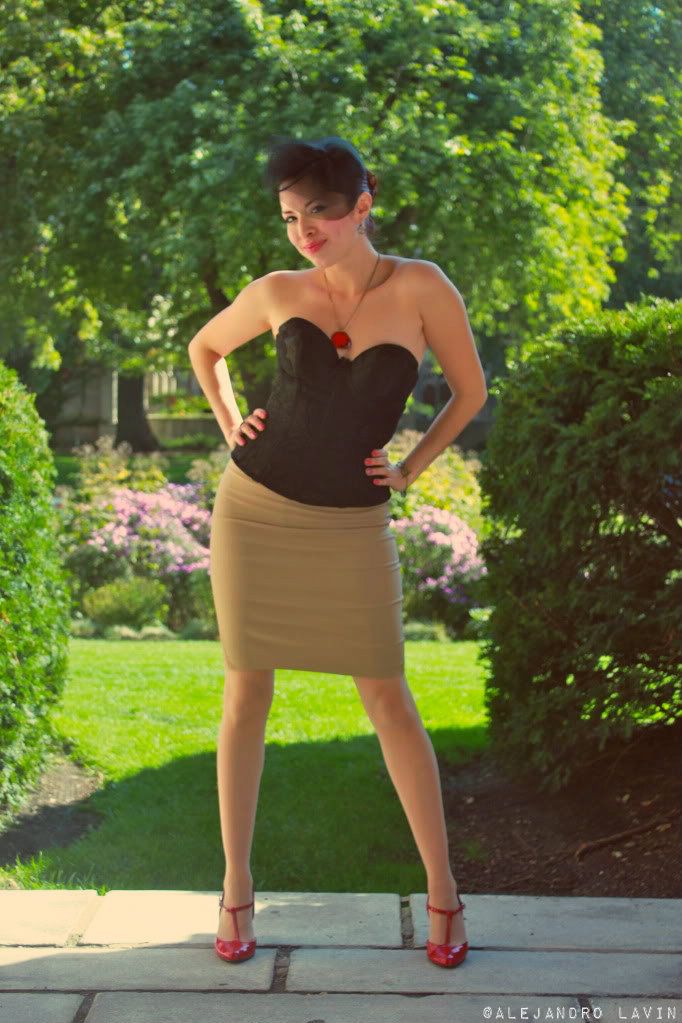 So, it ended up being a fun shoot, but as I looked through the pictures, I was convinced there was a spirit lurking around us as we walked the grounds... why? because it was an old church & I am recently obsessed with the show "Supernatural" (thanks netflix for "suggesting" i watch that one- now I don't sleep) but when I was looking through the photos I was sure it was NOT "flare from the sun" as Alex said... instead I chose to ignore that (very logical) explanation & let my imagination play with the idea of supernatural essence like capturing a spirit as it passed at the very moment Alex took the picture... thun-thun-the-raaa, (yes, my brain works like this more frequently than it should.... I blame Nancy Drew).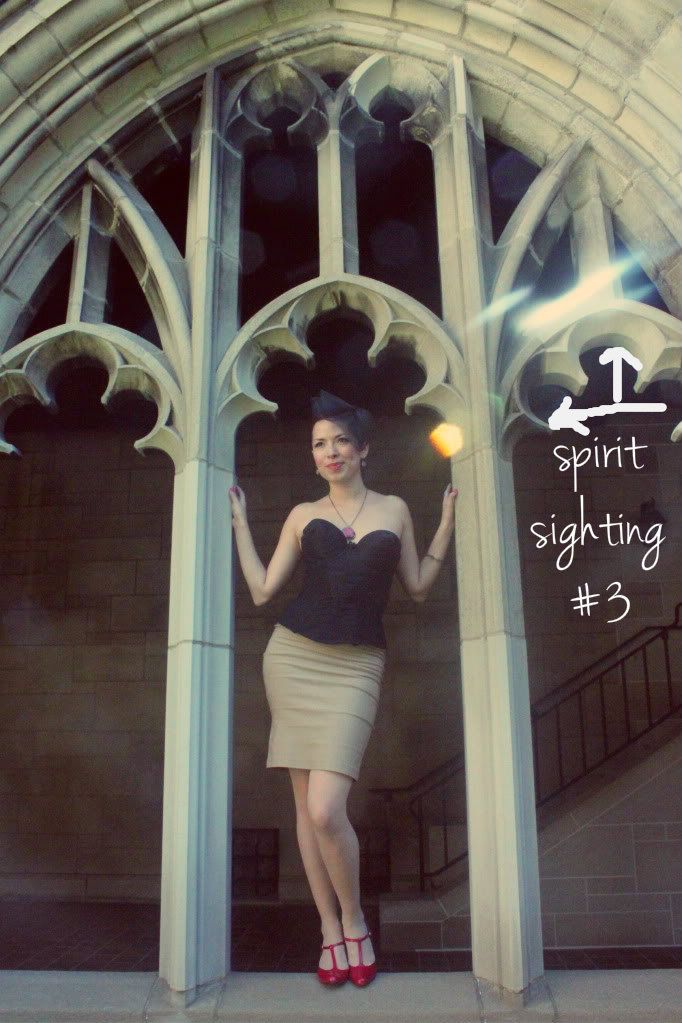 See! No matter how far we walked... the spirit lurked... :) ok, ok, maybe I need to lay-off watching supernatural shows... :p ....... anyway, whether it was a spirit or sun-flare it was a fun photo-shoot! :)